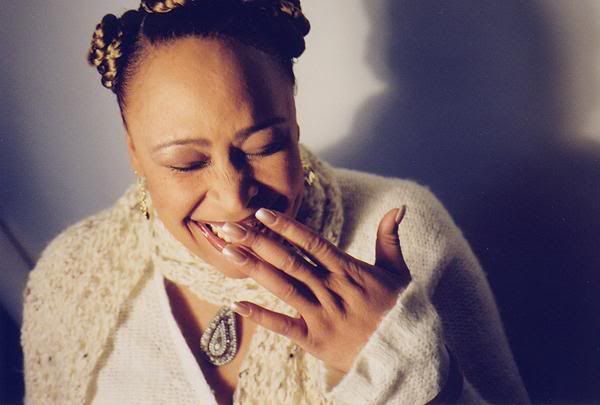 Born in San Diego, LADY ALMA found her voice at the age of three, keeping pace with an adult church choir. By the time she was 10, Alma had already toured the country coast to coast, a firm foundation for the extensive musical and vocal instruction gleaned from illustrious Philadelphia institutions such as the Girard Academic Music Program, Settlement Music School and the renowned Freedom Theater, where she also studied theater and dance.
Her fans run the gamut - from progressive artists like Moby, Kindred the Family Soul, India.Arie, Joan Osborne, Musiq and Les Nubians to regular working-class folk in West London clubs and West Philly barber shops. In cities everywhere from Atlanta and Amsterdam to Toronto and Tokyo, vocal sensation Alma Horton -- known to her fans worldwide as LADY ALMA - has become the name to know, deemed "the heart & soul of Philadelphia's soul scene" and heralded as "the truth in a roomful of lies" among tastemaker's circles.
Introduced to captive crowds via King Britt's acclaimed 1998 LP, When The Funk Hits the Fan as part of his groundbreaking Sylk 130 collective, LADY ALMA's since been catapulted to senior solo status, exemplified by the 20-plus barrage of irresistible songs she's blessed with her choral magic - among them, Fanatix' stunning "Higher" and "Gimme That Music" from Masters At Work's In The House compilation (Osiris); Rednose Distrikt's "Gotta Make A Move" (Rush Hour), 4Hero's anthemic "Hold It Down" (Talkin' Loud) and two highly-anticipated tracks by Japanese superproducer Yukihiro Fukutomi, "Peace" and "Hooked" (File).
One of the most widely-praised songbirds to surface from the ever-fertile City of Brotherly Love, LADY ALMA counts Philadelphia City Paper's 2002 Best Female Vocalist Award and Temple University's 2004 Sisters Defining Sisters Award for Artistic Excellence among her recent accolades, arguably due to her amazing vocal dexterity and engagingly gritty live shows. "Even if you're into something completely different -- punk, indie rock, bluegrass -- you won't be able to resist the Power of the Pipes: She just blows you away," opines the Philadelphia Weekly. "And the more she sings -- and scats and wails and whispers -- the more excited the audience gets, until you've got a full-on revival-style meeting." "If you've never seen LADY ALMA live," attests Audioglyphix magazine, "she comes correct. If it's at Black Lily, Afrorikan Vybe, opening for Cee-Lo at the TLA or when she was part of the Sylk 130 tour, LADY ALMA is the real deal."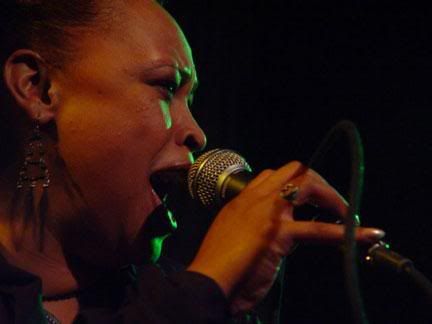 Mix compilation of remixed Lady Alma traxx!
Yukihiro Fukutomi Feat. Lady Alma - Peace (Dim's Backtrackin' Remix)
Lady Alma Project - Dreams (Soul Dhama Vocal)
Rob Paine Feat. Lady Alma - This Is The Life (Frequent Flyers Remix)
King Britt Presents Sylk 130 Feat. Alma Horton - Happiness (Soul Dhama Mix)
The Jinks feat. Alma Horton - Up To You (Main Mix)
Sylk 130 - Last Night A Dj Saved My Life (Fk Remix)
Lady Alma - Pressure (Universal Sun Remix)
Lady Alma - Lift Your Voices (83 West Vox Mix)
Peter & Tyrone Presents Lady Alma - Gimme That Music (Alix Alvarez Sole Channel Remix)
4 Hero Featuring Alma Horton - Hold It Down (Deep Down Mix)
Download Here